Facial Treatments
Beauty glows from the inside out. Our professional team will customize treatments to meet your needs for long lasting results. We offer you a range of pharmaceutical and organic facial treatments using the latest cosmetic technology and noninvasive procedures to improve facial wrinkles and skin elasticity. Safe, effective, long lasting beauty is the key.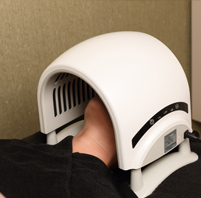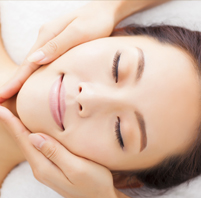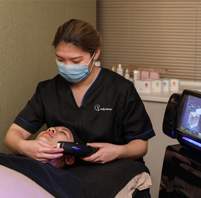 HIFU Intensity Focused Ultrasound Treatment

Quality Beauty presents cutting-edge HIFU technology, developed in Korea, designed to counter visible signs of aging.  HIFU targets your skins surface of 1.5mm、3mm to SMAS tissue of 4.5mm; stimulating the regeneration of collagen to reduce sagging and wrinkles to lift, contour and sculpt.

Oxygen Infused Therapy Facial

This specialized facial treatment for Hong Kong uses high speed technology to infuse nutritional essence into the deepest layers of your skin: replenishing moisture, tightening pores, and erasing fine lines. When skin absorption is enhanced, the production of collagen increases to regenerate and rejuvenate.

Depending on your skin's specific needs, a blend of antioxidants, botanical extracts, and peptides will be selected to maximize your treatment results.


Vitalizing Caviar Collagen Moisture Treatment for Face & Neck

Caviar is a marine treasure which is rich in vitamins and minerals. Collagen contains essential protein which provides great moisture to skin cells. This exquisite blend from Switzerland is an intensely nourishing and hydrating caviar collagen therapy. The potent formula instantly renews and replenishes from deep within, boosting circulation and locking in moisture, leaving skin completely revitalized and glowing.

GHC Ultimate AA Nano Placenta Brightening Facial

With the unique combination of cell-infusion technology and signature Face Lifting massage, this treatment can revitalize and anti-oxidize your skin in order to enhance Whitening and collagen synthesis for skin replenishment.  Long lasting of best effect for Oxygenating, Brightening and Nourishing.

DR Face Medical Grade Far Infrared Facial Rejuvenating Therapy

Latest facial treatment Hong Kong technology, originally from Korea, is an FDA、KFDA approved technology using Far Infrared lightly to deeply penetrate into skin to rejuvenate the cells. Only 30 minutes treatment time is required.

IPL Hair Removal

Using cutting-edge and FDA approved laser hair removal technology to treat and remove unwanted hair. Get smooth and hair-free skin, and achieve long and effective lasting results!

Safe. Confident. Lasting Results.